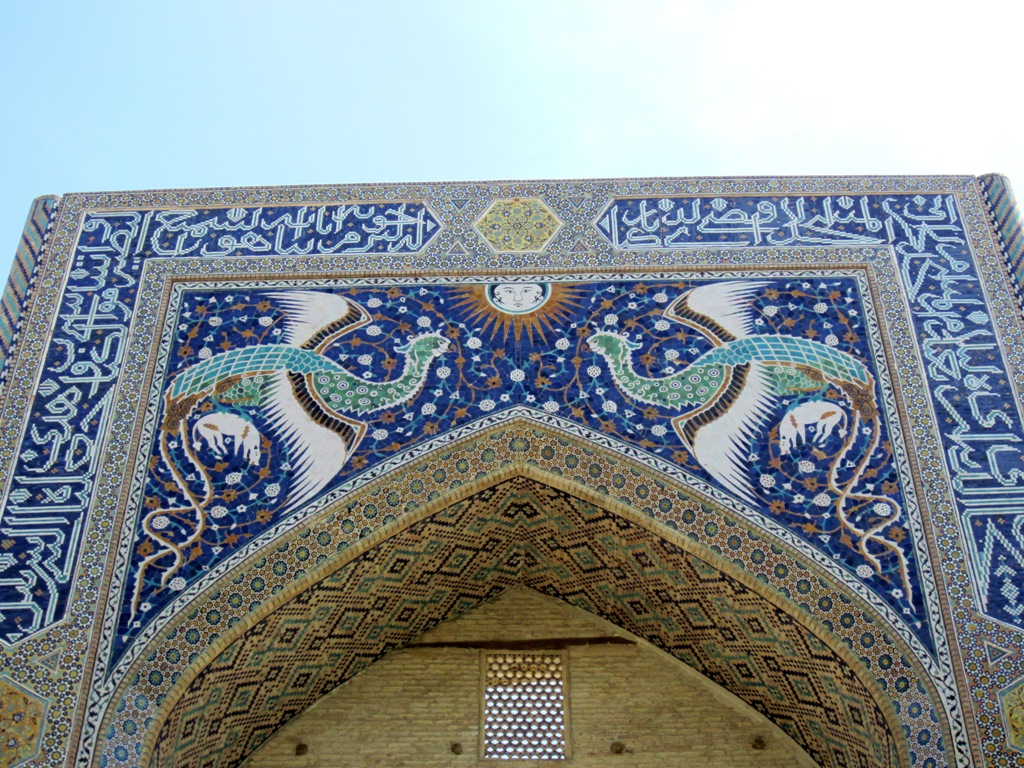 Madrasah of Nadir Divan Begi in Bukhara was built in 1622-1623 by vizier Nadir Devan-begi, who wanted to build in Bukhara a building in beauty similar to the Sherdor madrasah, which is in Registan Square in Samarkand. There is a legend that initially the vizier decided to build a caravanserai (hotel), but during the opening Imankuli Khan named this building madrasah, and the vizier decided not to fix the khan, so instead of the caravan-shed, the building became a madrasah.
Paid entrance. The Nodira Divan Begi Madrassa hosts a dance folklore show every day, which you can visit for an additional fee. The show is held from 18.00-19.00 and from 19.00 - 20.00
How to get to Madrasah of Nadir Divan Begi in Bukhara?
Minibuses: 268, 278
Nearby hotels: Asia Bukhara, Lyabi House, Kukeldash, Amelia, New Moon, Fatima, Sultan, Devon Begi and restaurants: Old Bukhara, Saroy, Badreddin, Lyabi Khauz.
Section: The main sights of Bukhara
---