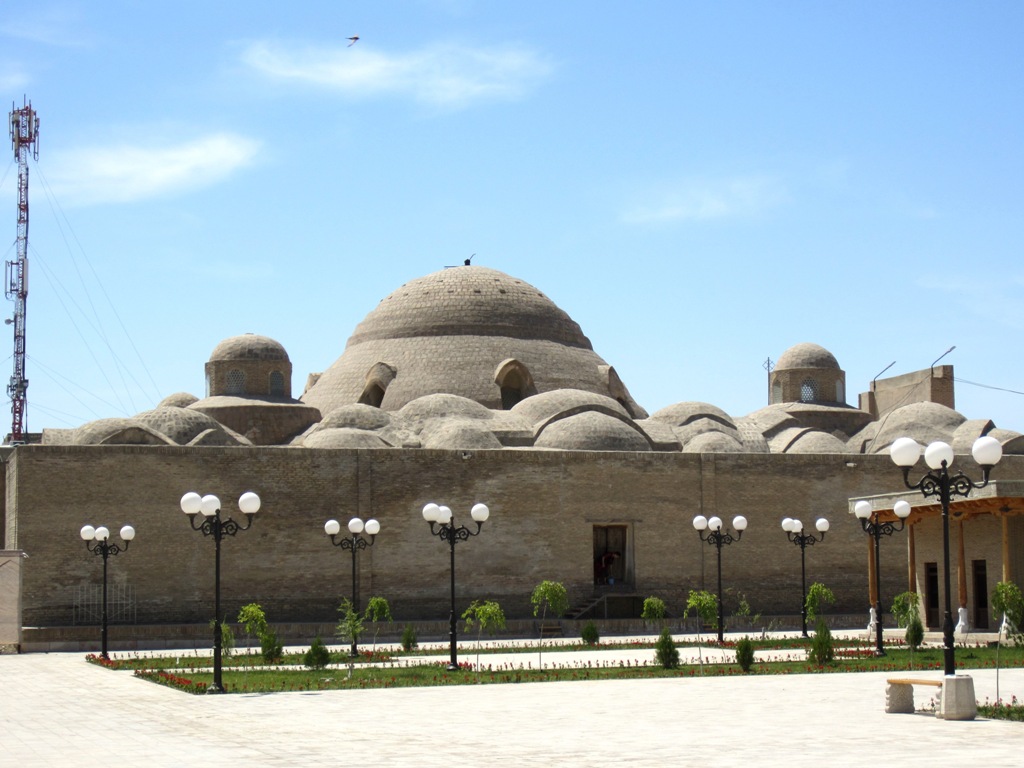 The trading domes of Toki are a "covered intersection", the main four buildings of which were built in the 16th century, during the reign of the Sheibanid Dynasty. Trading domes are still functioning, as they have a very advantageous location and are always cool under them. Each dome has its own specialization, although now this rule is often not observed.
Dome number 1. Toki Sarrafan - "the dome of money", there was a currency exchange and to sale books
Dome number 2. Toki Telpak-Furushon - "the dome of hats and ornaments" is considered the largest dome of the four domes. Here they were engaged in trade in clothing and ornaments.
Dome number 3. Tim Abdullah Khan - was built in 1577 and specialized in the sale of fabrics and carpets.
Dome number 4. Toki Zargaron - "the dome of jewelers", was built in 1586-87. Here you could buy precious jewelry or order jewelry for your taste.
The entrance is free.
Opening hours: 09.00-19.00
Nearby hotels: Omar Khayam Hotel, Zargaron, Orom and restaurants: Dolon, Cafe Wishbone Bukhara
Section: The main sights of Bukhara
---