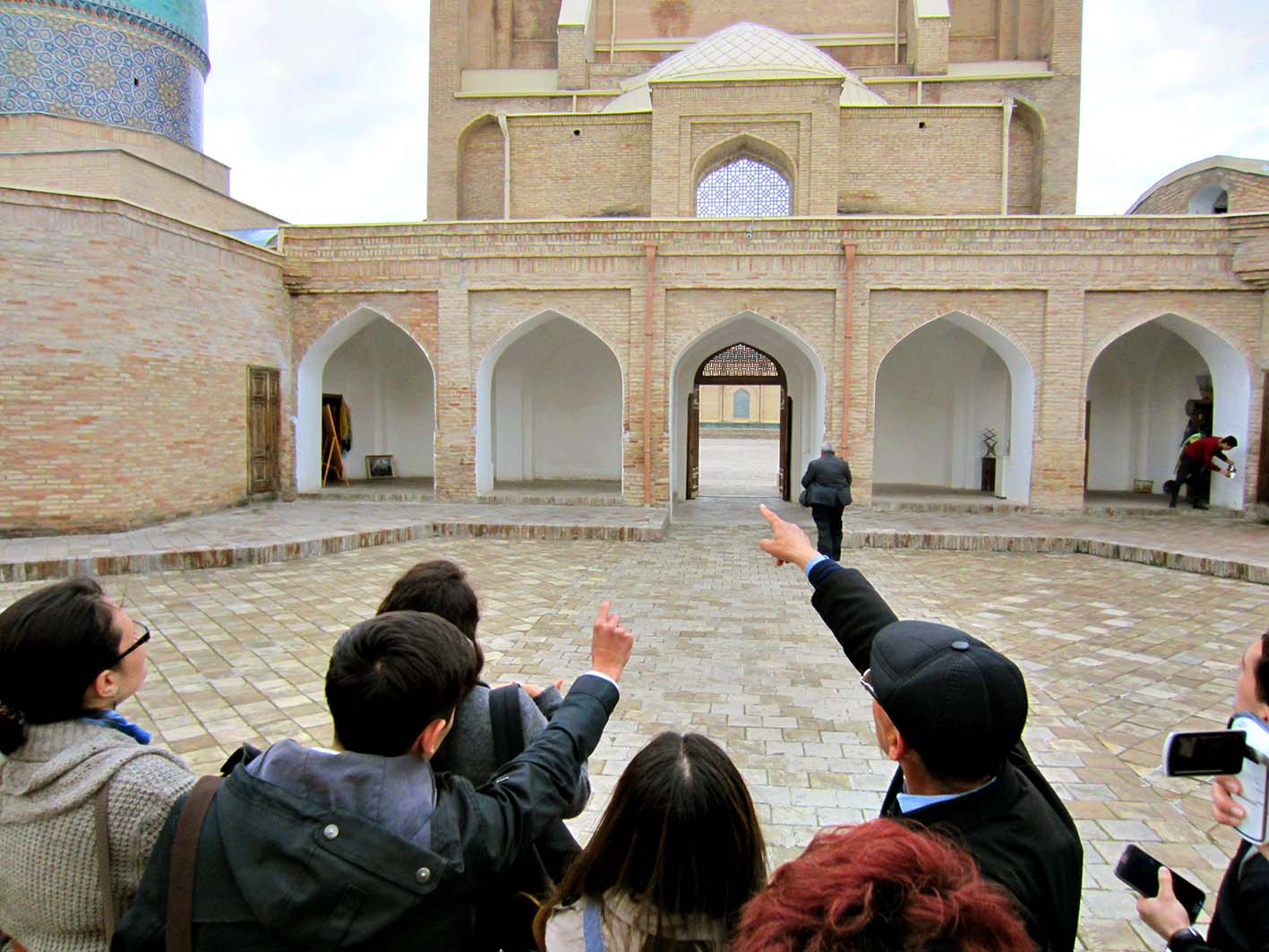 The excursion is devoted to the history of the emergence and formation of the "new", European Tashkent on the left bank of Ankhor on the example of the architectural and landscape complex Sq. Mustakillik. The tour begins on the bridge on Urda and ends at the Republican Puppet Theater.
Route:Route: Urda, bridge - Memorial Square (military memorial with eternal fire at the Tomb of the Unknown Soldier), Mustakillik square, a monument to the Happy Mother, the Senate of the Republic of Uzbekistan, the Ministry of Finance, the arch "Ezgulik", Prospect Rashidov from the Mustakillik subway to the Exhibition Hall, Behzad, the gates of the Obukh of the old Russian fortress, the Republican Puppet Theater, the monument to I.A. Karimova - bridge across Ankhor on Afrosiab street.
Season: 2018-2019
Duration: 1 day
The excursion is intended for adult contingent. In view of the great length of the pedestrian route, the excursion is difficult for young children and elderly tourists over 70 years of age. The language of the excursion is English or Russian.
The price of excursion:
Price per person for individual tourists (for 1 pax): 45$
Price per person for individual tourists (for 2 pax): 30$
Price per person for groups (from 3 pax to 5 pax): 20$
Price per person for groups (from 6 pax to 10 pax): on the request
If you are interested in this tour - please write to us on e-mail: market.grandstantours@gmail.com
Also on weekdays you can call +99871 240 66 88
---